Emergency Burst Pipe Services in Dalton, GA
There's no telling when your underground utilities will falter or fail. From shifting soil, to tree root intrusion, to bursting and beyond—whatever causes your underground wet utilities to fail, Grade-1 Underground can solve the problem. More importantly, we solve it fast. We're available for emergency pipe repair anywhere in Dalton, GA, 24 hours a day.
We'll be on-site and ready to work in no time, with the expertise to ensure your emergency situation is a short-lived one.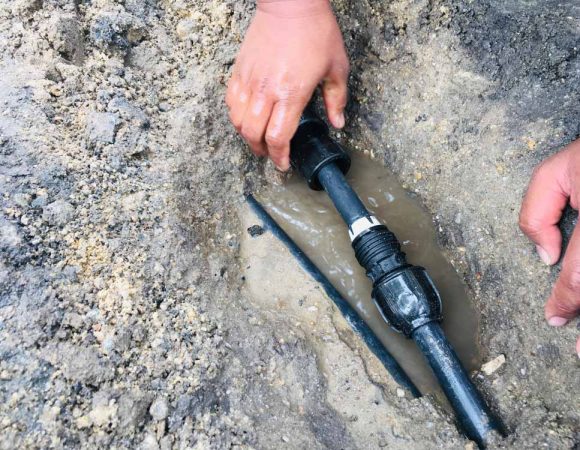 Underground Burst Piping
Pipe bursts are an immediate catastrophe on any property. Loss of water pressure, flooding on the property and contamination are all hazards that require an emergency response. If you're dealing with burst piping, call an emergency pipe burst company that has experience in working with underground utilities. Our team will get the situation under control quickly, shutting off flow before we dig down to execute repairs.
We don't just fix the problem; we help you understand what happened. Whether it was a blockage, intrusion, material failure or something else altogether, we make sure the solution prevents it from ever happening again.
24/7 Emergency Pipe Repair
There's no time to waste in the event of emergency pipe repair. That's why we're always ready to roll! Our dispatch service area covers Dalton, GA and we're available 24 hours a day, seven days a week to provide solutions. We know that our swiftness saves you time, money and frustration. Count on us to arrive swiftly and ready to work toward a solution.
We Solve Problems Quickly
Emergency situations need swift resolutions. When you need an emergency pipe burst company in Dalton, GA, don't hesitate to call Grade-1 Underground. We'll be there, day or night, to solve the problem you're experiencing. Reach us today at 706-529-7875 and we'll be there quickly, so you can put underground utility issues behind you before they do any more damage.